WordPress support services | WordPress repair & maintenance
If your self-hosted business WordPress website breaks, is hacked or needs relocation – we can deliver fast & professional assistance today!
WordPress Website Help
When something breaks on your WP website and you need it fixed quickly, get in touch with me! With almost two decades of experience in WordPress website help services & troubleshooting dating back to version 1.5, I manage scores of websites across various WordPress hosting platforms in multiple countries.
Hacking Code Removal
Malware cleanup services include undoing hacking damage, removing infections and preventing further unauthorised access to your website. I'm skilled at malware and phishing code removal, web application firewalls, brute force login protection, password security etc. Full site cleanup from $295.
Boost WordPress Speed
Core Web Vitals and load speed became a ranking factor in 2021. Getting a good score on Google's Page Speed Insights is important for both traffic and user experience. No one likes a slow website! Core web vitals best practice implemented across your website. Optimisation costs $295.
When my website was hacked Ben came to the rescue! He sorted it all out and was a pleasure...
read more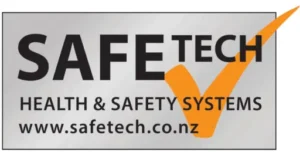 Ben is a WordPress master and his service is second to none. He's been there for us whenever we've...
read more
WordPress Website Services
WordPress services cover the full range of customer support tasks involved in a WordPress site;
WordPress plugins installation and configuration
Implementation of mobile-responsive design themes
Fixing broken sites, resolving lockouts, site security
Recovery / restore from backup and much more…
I've been building and supporting WordPress sites since version 1.5, way back in 2005! Services are based on 20 years of daily experience in website design, troubleshooting, client site management and SEO projects.
Expert WP support options include;
– Ben Kemp: WordPress consultant at WPTS NZ
Specialists in Web Support Assistance
Cloud Backups
Implement robust backup systems with secure cloud storage based on Updraftplus.
Troubleshooting
Lost your Admin access, or encountered the 'white screen of death' – I can get you back online.
Website Security
Pro-active security includes a web application firewall and brute force login protection.
Data Recovery
Restoration of your site after being hacked, recovery from backup after accidental site issues.